SurveyMonkey Integration
---
Steps to integrate with a Private App in SurveyMonkey:
Step 1: Go to My Apps in the Developer Portal.
Step 2: Select the Add a New App button.
Step 3: Give the app a nickname and ensure Private App is selected. Then click Create App.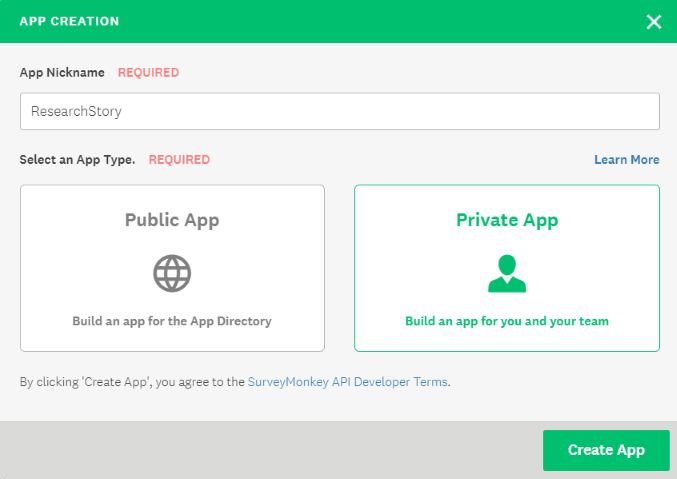 Step 4: In your newly created app click on the Settings tab and scroll down to the Scopes section.
Step 5: Click the following scopes twice to set them to Optional. Then click Update Scopes.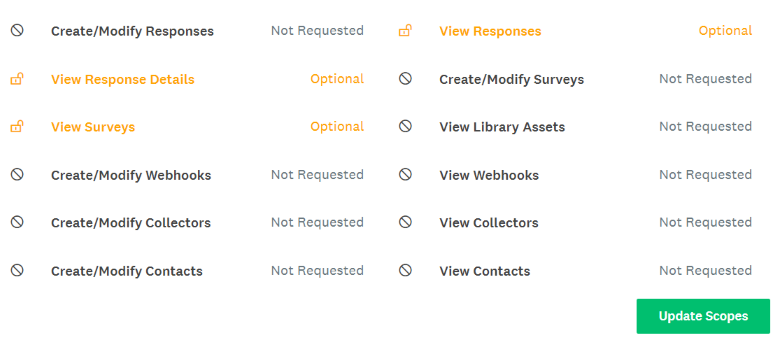 Step 6: Scroll up to the Credentials section. Then copy the Access Token.
Step 7: In ResearchStory go to User Settings under the user menu. Then click SurveyMonkey Integration.
Step 8: Paste in the access token you copied from SurveyMonkey and press Save.